Do It Yourself
Ketcham Fence supplies fence and fencing components to DIY-ers in our area at retail pricing. Our fence and supplies are often a much higher quality than the big box stores at a very competitive price. If you are in the market to purchase bulk fence supplies, give us a call first.
We have a large selection of styles in stock and ready for pickup. We will also help you determine the amount of fence and components you may need for your specific job.
PLUS we have over 40 years of experience in Fence. That is something you won't find at the big box stores.
Below is a sample of our retail fence supplies.
CHAIN LINK FENCE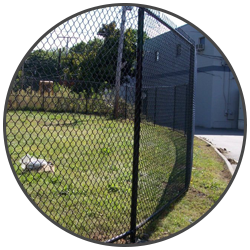 We offer a wide variety of chain link fence including Galvanized, Black, Brown, & Green vinyl coated. Our chain link fence is a higher gauge quality than the big box store. We also offer chain link fence inserts for privacy and security.
Our chain link fence is sold in the following heights:
4′, 5′, 6′, 8′, 10′, and 12′
7′,9′, and 11′ sections available by special order.
50′ Rolls or Per Foot sections available.


---
GALVANIZED PIPE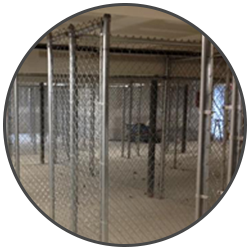 Our Galvanized Fence Pipe is generally used with our chain link fence but can also be used in gates and welded fence applications. Available in Galvanized, Black, Brown, and Green vinyl coated.
Our pipe is sold in the following standard sizes:
1 3/8″, 1 5/8″, 2″, 2 1/2″, 3″, 4″, and 6″ in mill lengths of 21′ & 24′. Can also be cut to size.


---
WOOD, ALUMINUM & VINYL FENCE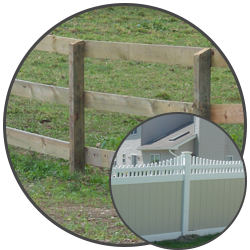 A huge selection of vinyl, aluminum and wood fence are also available. From picket to horse fence and a variety of vinyl in many colors and styles, including privacy fences.
Most of our wood, aluminum and vinyl fence is sold in 8′ wide sections.
Replacement components available. Custom sizes available upon request.
---
FENCE COMPONENTS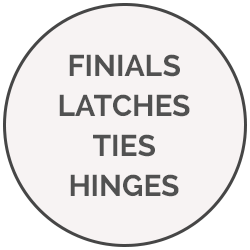 From Gate Hardware to Fence Toppers and design elements, we have the components you need to give your project the finished look you desire. Let us help you find the best accessories and finishing touches for your fence project.
Give us a call for more information on available components.


---
Don't see what you need? Give us a call to see if we carry it.